Our Vision
Our Vision is to be a place:
*where the uncompromised word of God is preached *to worship in spirit and truth *where the spirit of God has freedom to move *where we can send the Gospel to the nations.
Leadership Team:
Our leadership team recognizes the authority of God, and realizes that we are shepherds who serve under the Chief Shepherd, Jesus Christ. We desire to devote ourselves to prayer and to the ministry of the Word. Our passion and goal is to equip the believers for the work of the ministry until we all attain maturity in the fullness of Christ.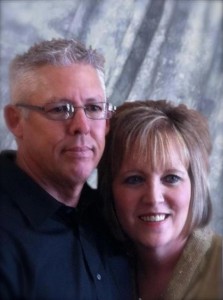 Our Pastors Randy Ayres and wife Linda are the Pastor's of Word of Life Family Worship Center in Groesbeck, Texas. Pastor Randy is anointed to minister the Word of God with a strong emphasis on faith. Pastor Randy also ministers in special meetings, camp meetings, and revivals. Pastor Randy has a heart to reach all of Limestone County and to see people set free and delivered by the power of God. You will truly be blessed through his anointed ministry. Pastor Linda works along side her husband as Co-Pastor at Word of Life. She also carried the same vision in her heart to reach all of Limestone County. Pastor Linda has been able to touch the hearts and lives of many through her testimony of what the Lord brought her through when she was faced with a massive brain tumor in 2011. Pastor Linda, is a woman of great faith and God uses her mightily to minister to the hearts of others. She currently speaks every month at her ladies Bible Study, which is "Lunch with Linda" and has named her ladies group the "Divine Divas." Together they flow and minister through the gifts of the Holy Spirit and believe that the Word of God is life changing and still alive today!!!
Stacy Duffield, Praise and Worship Leader
Stacy Duffield is the Praise and Worship leader here at Word of Life Family Worship Center. Stacy, has been in the ministry working along side with her parents Pastor Randy and Linda for most of her life. At the age of 6 or 7 she asked her mom to pray with her, that she would be able to sing for Jesus and within that year she began to sing with an anointed voice that she asked for. Who knew that God was raising up our very own Praise leader right here. Stacy has sang for numerous events all of her life, but the greatest blessing has been to be able to lead Praise and Worship. Stacy's desire is to always be a woman that has a heart to worship and glorify God. It's a lifestyle!!! God created each and everyone of us to praise because it pleases God. Stacy's heart is to always usher in the presence of God and when we exalt the Lord, God is increased and the "me" is decreased. She is married to Jerod Duffield and they have a daughter, Sydney. She lives here in Groesbeck, Texas and also works full time as secretary.
Patsy Robinson/Justine Calame, Adult Bible Study
Patsy Robinson is Co-Teacher of WOL Sunday Morning Foundation Class for Adults with her best friend and prayer partner, Justine Calame. Patsy is very involved in Prayer for our pastors and the work of WOL since the very beginning of the church. Patsy serves also on our Church Board and is totally committed to our Pastors Randy and Linda Ayres. Patsy was ordained into the ministry in 2012 by Pastors Randy and Linda. Patsy has filled in at times for the Pastors when they had to be gone, taught at other churches and at Women's Aglow meetings. It is Patsy's Desire to serve in full time ministry and share the uncompromising Word of God with a strong emphasis on prayer. Prayer is the key to success in the body of Christ. Patsy resides in Mexia with her husband, Wayne. Patsy has two sons and their wives, and four granddaughters, and two great granddaughters. Wayne has two sons and their wives, four grandsons and two granddaughters. Mattie, J(Justine) Calame, has been a member of WOL since its beginning. Eighteen years ago she was asked to be a board member by Pastor Randy and Linda Ayres, trusting their wisdom, integrity, faith, fulness, and Godly Love she obliged, she continues to feel blessed to be a part of WOL and to grow with this body. Almost 7 years ago Justine began to Co- Teach the Sunday AM Foundation Class with Mrs. Patsy Robinson. She expresses the opportunity as this "It has been a great blessing to see the class members keep coming back each Sunday for MORE spiritual food and growing thereby(I Peter 2:2)." Justine fully believes in giving back to others what has been so freely given to her.(Matt 10:8) Her greatest joy (I Peter 1:8) is in Wednesday Night Prayer Service in Church and this joy continues into her home for she knows in the Kingdom of God, prayer always comes before answers. Justine is blessed with a wonderful family that have all been reciepents of the Love of God through Pastor Randy and Linda and this Church Body. Her family includes her Husband Starley Calame, her sons Chuck Calame and Family, Allen Calame and Family, and her daughters Aline, Aliie, and Madison Fulton. Justine is eagerly looking forward to the great Adventures in Faith that are ahead of her and Word of Life Family Worship Center. Ephesians 6:19 And for me that utterance may be given unto me, that I may open my mouth boldly, to make know the mystery of the Gospel Colossians 1:27 To whom God would make known what is the riches of the glory of the mystery among the Gentiles; which is Christ in you, the hope of Glory.
Children's Ministry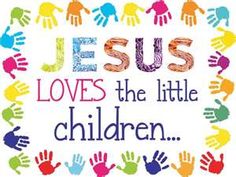 Here at Word of Life, we truly believe that children are the door to a family's commitment to God and that NOW is the time to help children build a foundation for the Word of God in their lives. We strive to create a fun yet learnable atmosphere for our children that is welcoming to all.
"Train up a child in the way he should go and when he is old he will not depart from it."
Proverbs 22:6
Sudden Impact meets on Wednesday Night at 7:00pm and the more the merrier so invite your friends to come out and enjoy a great time with God. Sudden Impact tries to stay active with several different events a year including but not limited to summer camps and concerts. The mission for our Sudden Impact Youth Group is to: *Impact young people ages 13-18 through the message of the Bible *Create young men and women who love Jesus *Help them learn how to become fishers of men