Welcome To Word of Life Family
Worship Center
Our prayer is that you would be blessed and strengthened by the power of Jesus Christ and that you will live a life of abundance in fellowship, joy and liberty. Word of Life is here for you, it is not just a church, it is a fellowship of believers coming together to declare the glory of the Lord and celebrate Jesus as King. We study the Word, practice what we learn and in the process grow together. May God richly bless you!
We are ready to "Dig" into Gods word with VBS!
We are doing VBS different this year, we will be having it each Wednesday night in June from 7 pm – 8:30 pm! There will be fun, games, teachings, crafts & food for ages 4-11! Be sure to join us!
#www.wolgroesbeck.com
#vbs
Sunday June 6, 2021 5:30pm Fish Fry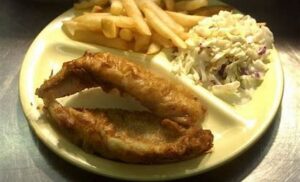 Come join us This coming Sunday evening for a fish fry. We are inviting and celebrating our first responders during this dinner. Please join us. It will be good food and a good time.